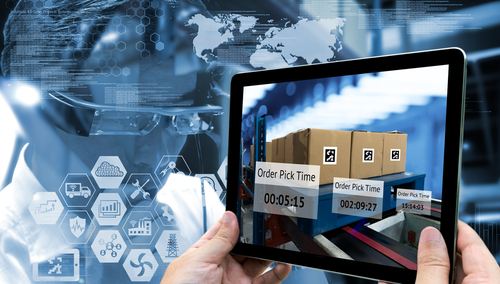 With the world having been plunged into uncertainty during the COVID-19 pandemic, a critical issue for business managers is stabilizing their supply chain to a consistent flow of components and materials. One July report by the Institute for Supply Management indicates that as many as 97% of companies have been impacted by COVID-19.  And while production levels in many sectors have returned to near pre-COVID levels, there is still cause to be wary should a second wave become a reality.
Already, National Association of Manufacturer's data shows that respondents anticipate a 4.3% decline in sales in the coming 12 months and a 3.8% fall in production over the same forecast period. But with the crisis drawing out over a longer period, what can companies do to manage supply chain planning in a time of global discord?
Transforming to Survive
During the 2008 recession, companies used a variety of tactics to survive and pull through the difficult years that followed. For many, this included traditional steps such as layoffs, reductions in product lines or service levels and other remedial methods to cut losses. However, others used the time to transform their business and improve their operations. This resulted in a 5% increase in EBIDTA for those that took that route, compared to companies enacting more conventional control measures.
As these uncertain times continue, in order to improve-and in many cases survive- companies have an opportunity to deploy new software platforms and analytics to leverage Sales and Operations Planning (S&OP). This "invest-to-survive" strategy strongly impacts supply chain planning where new, data-driven digitization will enable leaders to manage supply chain constraints by better understanding demand and supply at both a granular and meta level.
Planning software also enables better collaboration across the supply chain. The explanation for this is that silos are broken down so stakeholders across an organization have access to critical data. This gives them time to respond with a combination of automated actions or more appropriate decision-making since the data and analysis is provided in real-time.
Keys to Managing Supply Chain Uncertainty
For those companies willing to digitally transform, these new technologies can be used to navigate the current reality and weather the storm of COVID-19. The use of digital technology can not only help to stabilize supply chains—it can even be leveraged to thrive and succeed as these platforms improve efficiency and agility.
Here are 5 keys to managing supply chains with advanced planning software for these uncertain times:
Modify Sourcing Strategy – With paper-based systems, or those driven by a combination of disparate software and spreadsheets, segmenting customers and products is complicated and error-prone. Planning software allows ABC planning which helps segment products based on profitability and assigns priorities to product classes. This approach allows for better management of trade-offs and priorities. Product lines can be realigned and supply chain management can focus on servicing the most lucrative lines first.
Manage an Agile Supply Line – In a time of crisis that disrupts entire supply chains, agility is paramount. Managing this successfully means incorporating not only cost but performing risk assessment as well. The use of real-time data and scenario planning, as well as the cooperation of all stakeholders in a collaborative and transparent system, helps develop stronger relations with vendors.
Develop a Strategy for Distributed Planning and Order Management – With the current COVID-19 pandemic impacting travel and workplace environments, remote teams are now an integral part of the process. With planning software that shares data and analysis across the supply chain, staff, vendors, logistics and decision-makers can work with the new realities of socially distancing to not only maintain strong collaboration but to improve it, since everyone has access to the same data.
Synchronize Planning – In previous periods of difficulty, synchronized planning used to equate to proportional reductions across the board. However, advanced planning software allows the use of predictive analytics to help develop proactive and even automated responses to issues as they arise. The transparency provided with a single source of truth in data means companies can optimize their inventories, factor in constraints and use analytics to help develop "what-if" scenarios for numerous contingencies.
Review the Logistics and Footprint Strategy – In traditional planning, mapping out an entire logistics strategy was very general and often conducted by different departments with very different agendas. By utilizing planning software, end-to-end analysis of the supply chain is possible and collaboration improves as all parties have access and input to the latest developments. This allows for strategic planning such as additional near-shoring, development of alternative distribution modes and others.
Even before COVID-19, supply chain complexity had been an increasingly "hot" issue. Add to the picture new tariff restrictions, regional conflicts and geopolitical events/disruptions, and you'll know that securing access to materials and critical resources is not without difficulty. However, by optimizing S&OP process, digitizing planning efforts and strengthening partnerships across the supply chain, companies can develop new and successful strategies to forge ahead.
DemandCaster offers best-in-class S&OP software as well as an equally effective Supply Chain Planning Software Suite to help companies manage supply chains. With robust "what-if" scenario planning, ABC analysis, multi-echelon demand forecasts and more precise forecasts driven by real-time data, these platforms can optimize your supply chain to provide leaner, more effective management in uncertain times.
7 Steps to Getting Started with S&OP
If you've been struggling with organizational silos, and find yourself tired of spreadsheets, now might be the time to invest in a solution that allows you to achieve a successful S&OP plan.