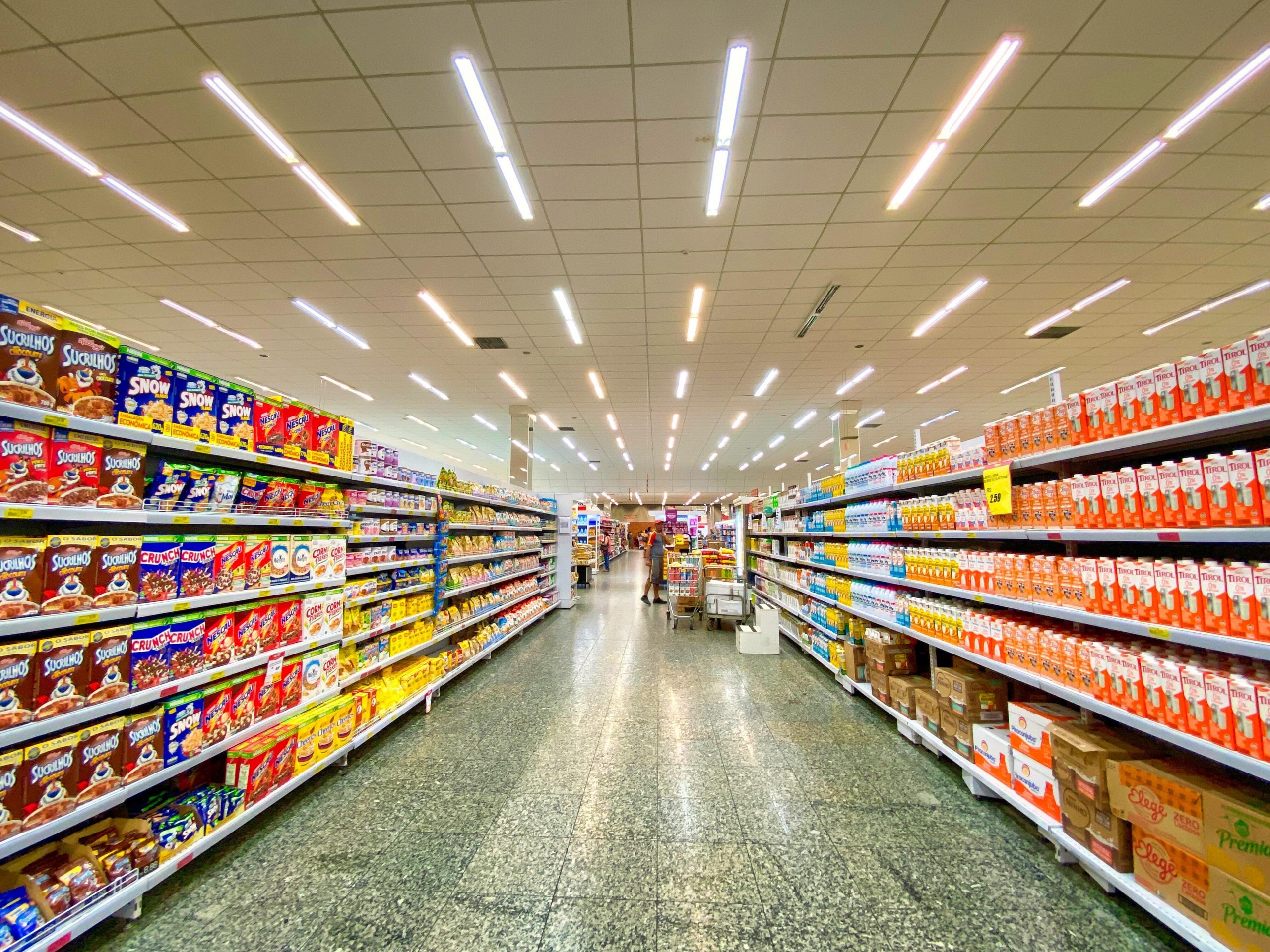 The Food Waste Reduction Roadmap Report of 2019 show that a third of food, which includes beverages, is wasted around the world. Further analysis of the ongoing waste across the food and beverage production chain in the United Kingdom highlights the fact that retailers waste 261,000 tons of food items while manufacturers waste 1,850,000 tons of ingredients producing food.
In the United States, the figures are higher. The Food and Drug Agency says approximately 40% of food items and ingredients are wasted across the supply chain which accounted for $161billion. To tackle food waste, agencies across the world have been created to reduce waste by educating the masses and proselytizing about the importance of technology.
Although educating the masses is part of the plan, more emphasis has been placed on manufacturers and retailers in the food and beverage industry. So much so, that the Food Loss and Waste Champion price was established in the US to encourage manufacturers and retailers to participate in reducing waste.
How Food and Beverage Ingredients Waste
The food and beverage production process are where the majority of the waste occurs. This is due to the challenges with forecasting product demand, short shelf-life, an uncoordinated supply chain, and inventory management. One example of this occurred within Coke farms where growers delivered a ton of strawberries stacked 5ft high only to be told, "No". The berries were brought in a day late which left them on the verge of decay.
In this scenario, the brunt of this waste or loss is borne by both parties as the ingredient grower does not get paid, while the beverages manufacturer will not meet the demand timeline of its customers. The lack of communication, inadequate inventory management, and an uncoordinated supply chain points all point to challenges with distribution planning.
This scenario also plays out across diverse stages of the supply chain. They can be seen in the number of frozen dinners which are being dumped by the truckload and the tons of ingredients wasting away in storage centers due to distribution planning challenges. As for industry stakeholders, the number of times you have asked, "What do I do with these ingredients or products?" highlights just how prevalent these challenges are.
To eliminate these challenges, here are five timely tips specifically for manufacturers in the food and beverage industry to enhance your distribution requirement planning processes.
5 Important Tips to Optimize Your Distribution Requirement Planning Procedures
1. Utilization of demand forecasting
Demand forecasting involves applying data analysis to accurately estimate the probable demand for your products or ingredients. This means it applies to every part of the food and beverages supply chain. Producers of raw ingredients are expected to make forecasts for the demand of their ingredients while manufacturers must gauge the demands of the consumer.
The demand forecasting process leverages historical sales data, events tied to specific sales timelines, and the state of the market to determine future requirements. Accurate demand forecasting leads to increased accuracy when calculating your plant's time-phased inventory needs. Understanding your demand cycle is an important factor in reducing food waste.
2. Optimize blanket ordering processes – The use of blanket orders that support multiple delivery dates is the general standard in the food and beverage industry. For most manufacturers, once a blanket order is made, inventory lists are immediately updated to state that the needed ingredients are available even when they have not been delivered.
In reality, the ingredients are to be expected at a later date which isn't as definitive as your inventory entry makes it seem. Thus, when making use of blanket order agreements, a flexible system must be put in place which accounts for delayed delivery timelines and increased or reduced demand. So, in a situation where demand is reduced, you do not end up with excess ingredients in your inventory. This also goes for ingredient producers who may take blanket orders as law without regular check-ins with the customer. If a reduction in demand occurs, you end up with excess ingredients on your hands.
3. Enhance collaborative efforts across the plant – A common practice within most food and beverage plants is leaving the distribution planning and supply management to an individual in the plant floor operations department. This isolation means that the individual may be the last to hear about reduced or increased demand from the sales team or about any challenges with available inventory.
Thus, putting a system in place where every stakeholder including third-party suppliers can communicate in real-time will enhance distribution requirement planning processes. With all parties in the know, more flexibility will be added to the planning process and decisions which can minimize shortages or save costs can be taken in real-time.
4. Automate the distribution requirement planning process – Automating the distribution and supply chain planning process reduces the impact of human error by ensuring timely updates are sent to the parties involved. For example, automated inventory tickets remind the procuring department about the situation of things within storage facilities. Automated updates can also be sent to suppliers to ensure everyone is on the same page and do not forget their responsibilities.
At the supplier's end, automated alerts can tell the manufacturer about the goods that have been dispatched and when the delivery was made. This real-time transfer of information also brings accountability to the diverse stages of the distribution process.
5. Evaluate and tweak existing distribution plans – Distribution requirement planning involves iteratively optimizing business factors and other KPIs to evaluate their impact on existing plans. For example, tweaking your safety stock when increased demand is expected and determining the effect of these tweaks on your ability to meet steep deadlines will help you develop effective plans that tackle uncertainties in demand.
Constant evaluations of the processes that affect distribution planning put food and beverage manufacturers in an agile state to tackle the diverse uncertainties the industry regularly throws up.
Next Steps…
To integrate these tips within your plant floor and distribution planning processes, a solution that provides you with the tools for demand forecasting, inventory management, automating distribution requirements, and evaluating plans are needed. This is where an agile distribution requirement planning software comes into the picture.
The example of TCHO, a maker of premium chocolates, highlights the benefits of using a distribution requirement planning software to integrate these 5 tips within the food and beverages industry. In its early days, the premium chocolate manufacturer struggled with meeting its demand or order timelines due to the varying needs of its customers. Using the DemandCaster software to forecast customer demand and harmonize it with its inventory led to a 20% increase in its on-time shipment rate. The planning abilities of DemandCaster also helped the manufacturer enhance its productivity levels by 50%.
If optimizing productivity and developing sustainable distribution requirement plans is your facility's goal, you can learn more about how supply chain software helps and what to look for in a distribution requirement planning software.
Delivering Flexible Supply Chains in the Food and Beverage Industry
With increasing turmoil and lack of predictability within the food and beverage industry, companies must overcome new hurdles to succeed. Producing goods safely today means contending with factors that include the implications of the ongoing pandemic, muted trade wars, closed borders, social distancing, and the mental and physical health of employees.