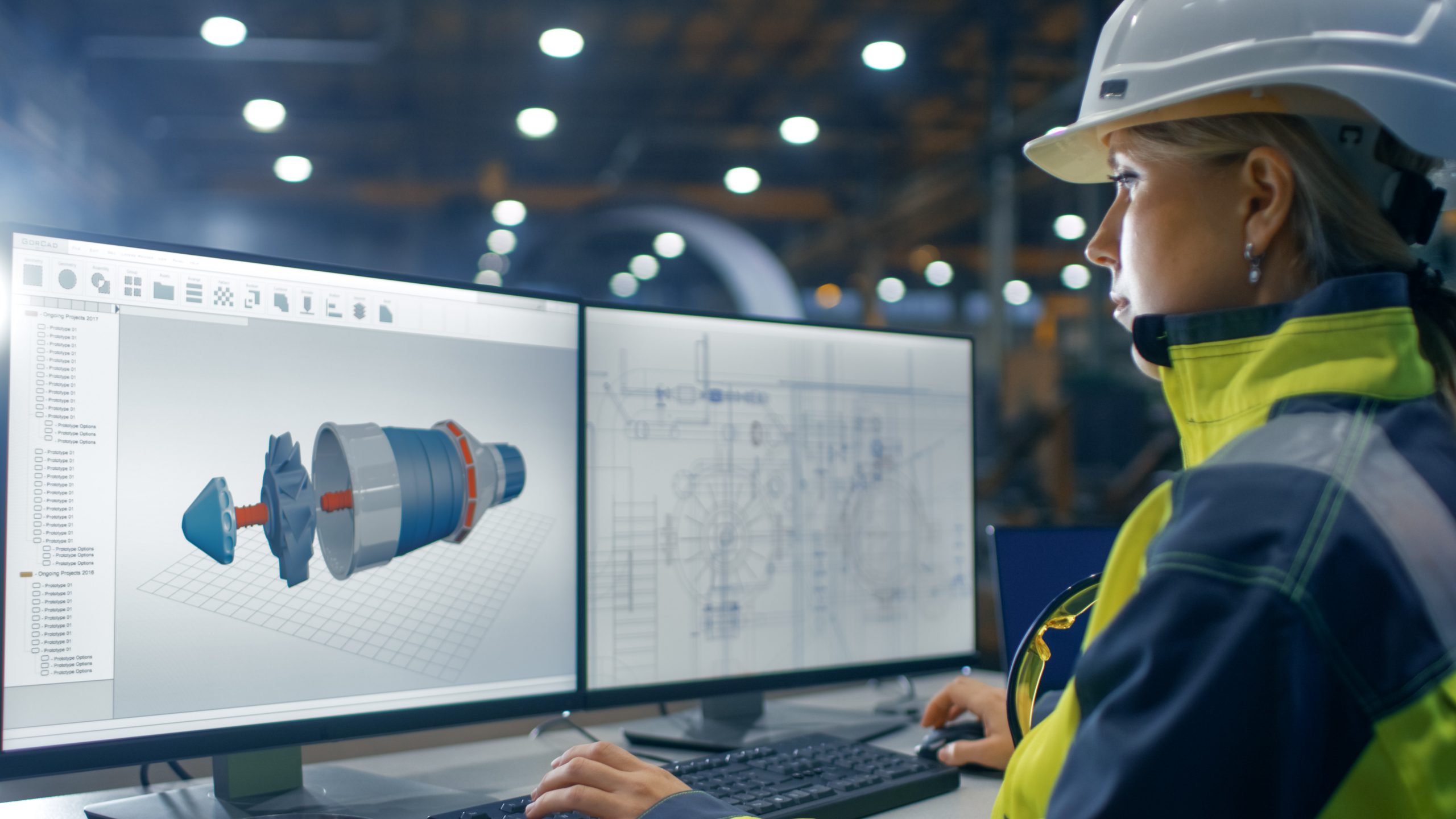 Executive Summary: Manufacturers utilizing MRP to plan material requirements should ensure data integrity and accuracy including forecasting data, lead times, and inventory. They should also choose software that aligns with their needs, comprehend how it treats blanket orders and safety inventory levels, understand their production capacity, reach out for expert help when needed and communicate the change to anyone who may be impacted by an MRP system change.
Material requirements planning (MRP) is a system that helps manufacturers understand how much raw materials and components will be needed in a given time-frame. This is generally based on expected customer demand. Unlike consumption-based planning (CBP), MRP uses either customer data or sales forecast data to determine material requirements, rather than solely historical data. This information is then combined with data from a bill of materials (BOM), current inventory records, and the master production schedule (MPS). This is done in order to provide information on the correct amount of materials to acquire to successfully complete current and impending orders. With this information, MRP can then provide purchase orders, material plans, work orders, and in-depth reports detailing primary information such as that listed above as well as deviations and exceptions to expectations and predictive indicators of future supply planning trends.
When using a complex system such as MRP, manufacturers should always follow guidelines in order to obtain the most accurate results from their efforts. Failure to do so can result in vastly under- or over- ordering, resulting in customer dissatisfaction due to scarcity or swelling warehousing costs to store excess inventory. To achieve more accurate reports, businesses are urged to heed the following MRP best practices for manufacturers:
Maintain Data Integrity and Accuracy
Without accurate data, your MRP system will be about as insightful as a cinder-block. However, with accurate data, your business is transformed (we like to imagine it superhero-getting-superpowers style) into a productivity machine that's wielding future-vision as the sky rains down cash.
You might want to take a look at the following data and verify its accuracy before relying on it in your MRP system:
Inventory – Take a stock check to ensure your numbers are up-to-date and accurate. Remember to consider whether or not quality control (qc) has approved all of your inventory.
Dates – Dates are everything to an MRP system. To avoid ordering way more than you need, verify all open orders including sales and purchase orders. If it has a date and it has to do with manufacturing, it's probably best to go ahead and verify it's up-to-date.
Lead times – How long does it actually take to get the materials you need for production? Make sure you maintain accurate information about lead times so your MRP doesn't tell you to order too late. Consider quality control in this too. If you have it on the 5th, but QC doesn't approve it until the 15th, you want to account for those 10 days.
Yield – How much do you lose in the production process? To avoid coming up short right at the very end of production, make sure to account for actual yield so your MRP tells you how much you'll need in the real world, not a "perfect" one.
Forecasting – Of course, your forecasting data is going to be a huge influence on your MRP's output. You can make it easy by managing them both with Plex DemandCaster.
Pick the Software or Service That Aligns With Your Actual Needs
Not all manufacturing businesses are alike. When choosing an MRP software to rely on, it's important to understand your requirements. For example, you may need an MRP that integrates with specific software already in use by your company. You may need large-scale inventory support. Whatever your needs are, verify that your software can support them. If at all possible, always request a demo to ensure you're a good fit.
Plex DemandCaster integrates with nearly any ERP or database including:
NetSuite
Acumatica
Cin7
SAP
Sage
Plex
Exact
Epicor
Syspro
Intacct
Microsoft Dynamics
And many more. Feel free to reach out to us to find out whether or not we can support your system.
We are also fully-scalable thanks to our cloud-based system, so we can grow with your business. If you'd like to request a live demo, you can do so here. We'd be happy to show you around.
Know your needs, demo if possible, integrations check (add the link and info about Plex DemandCaster integrations and capabilities as well as demo option)
Not All Orders Are Created Equal
You need to know how your MRP handles specific types of orders and stock levels. Blanket orders are a prime example of data that can throw MRP predictions way off.
Similarly, you should be aware of how your MRP deals with safety stock levels and reorders. How low are you willing to go and is that number set in stone?
By understanding how your MRP accounts for these cases, you can adjust accordingly to maintain accurate reporting.
Know Your Limits
Here's another one of those 'perfect world' scenarios to look out for. Your MRP may tell you that you can produce a quadrillion products in the next 30 days based on the data, but that doesn't always make it so. Make sure you're conscious of your capacity limits so your MRP can offer reports based in reality.
Be Open To Asking For Expert Help
Rome wasn't built in a day, and neither will be your perfectly-accurate, future-proof MRP strategy. However, Plex DemandCaster can speed up the process and help you break free of the silos and systems that are slowing you down.
We've been at this for over a decade, and we've learned a lot along our journey. Plex DemandCaster is built from the ground up to be simple and straightforward to use, but our seasoned experts with deep industry knowledge are only a message away if you need customized help. We're on your team. Always.
Prepare For Change
If you and your team are embarking on a first foray into MRP, it's important to have patience and stick together. There can be a lot of data to sift through if your business has been taking a siloed approach. It could take weeks or months to fully get in the swing of things. Plus, changing from gut instinct to a data-based strategy can be uncomfortable at first. That discomfort is just a natural sign that change is underway and you better stay alert while being prepared to grow.
Keep everyone involved apprised of upcoming changes and the impacts they'll have. Especially during the iteration process, it's important to communicate openly and to work as a team. Make sure to listen to what team members have to say as well. Everyone's involvement will create an accurate MRP implementation faster than one person trying to shoulder the work and missing details they can't account for. Stick together and you can all enjoy the end benefits of MRP.
Plex DemandCaster is supply chain planning for the modern world. Sleek, effective, and easy-to-use, our system integrates with all major ERP providers. We offer scalable, cloud-based services with frequent technological upgrades so your business always has a competitive edge. Plex DemandCaster covers the entire spectrum of supply chain planning, including advanced forecasting, inventory optimization, S&OP, demand and supply planning, MPS/MRP, capacity planning, as well as distribution requirements planning. Learn more about what we offer here.