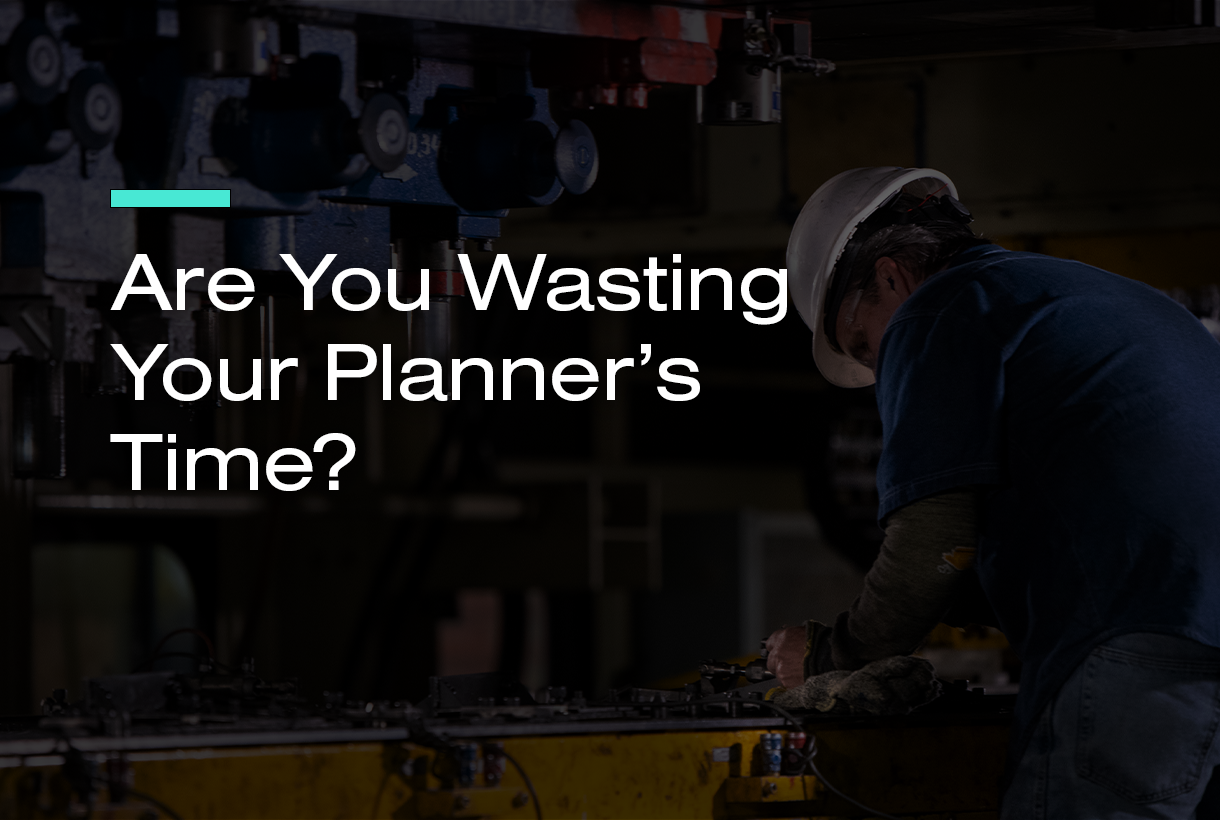 With increased global demand, shortages, significant disruption, and other challenges, businesses have never valued time more. But like other disciplines, traditional supply chain management has relied on disconnected supply chain components, manual processes, spreadsheets, and verbal agreements that take valuable time from planners and burden them with non-value-added tasks.
Recent challenges have forced supply chain professionals to question their models. And with it, many are asking themselves, "Are we wasting our planner's time?" To break free and stay ahead of coming disruption, it's time to look at technologies that can be used to remove these non-value-added tasks.
Technologies That Leverage Data and Optimize Planners' Time
Many exciting technologies can be leveraged to claw back time, optimize processes, and focus planners on their core objectives. These include:
IoT
With approximately 12 billion IoT endpoints in 2021, the number is expected to grow to 25 billion by 2025. With this kind of adoption rate, the Internet of Things (IoT) is proving to be a game-changer in businesses across industries like manufacturing and services.
Supply chain management will be inextricably linked to IoT as the technology grows. Real-time data and analytical insights provide transparency and reliability of the information that updates instantly, providing planners with the ability to plan, forecast, and pivot in a crisis using up-to-date dynamic software.
Planners can track the location of material, weather conditions along supply routes, traffic for inbound trucking, and even the temperature or condition of the material for sensitive goods. When conditions impact their shipments, planners know immediately and can intervene when required or have responses automated.
Blockchain
Blockchain is an internet technology that uses encrypted digital ledgers to record and validate transactions. Transactions are traced along the entire supply chain to provide accountability for materials and components.
Vendor production, shipping, handling, quality certification, and logistics may all be included in the ledger and cannot be changed. For planning professionals who manage in highly regulated industries and compliance requires meticulous record-keeping for dangerous materials – like chemicals, perishable goods such as food, or controlled substances like pharmaceuticals – blockchain provides security, encryption, and full traceability.
AI and Machine Learning
Today, most enterprise software includes cloud-based options using advanced analytics powered by artificial intelligence (AI) and advanced machine learning (ML) algorithms.
AI senses change and alerts software users of problems faster than humans detect them. It can also make decisions autonomously to automate tasks. ML learns as the system grows, making better decisions as data and information is added. These insights may operate autonomously in demand and supply software or offer predictive or prescriptive solutions to decision-makers.
For supply planning professionals, many issues within the supply chain will be automatically detected and fixed long before they become a problem. These automated tasks may be as simple as rerouting a truck or as complex as adjusting order quantities with vendors in response to increased or decreased demand or a disruption detected elsewhere in the supply chain.
Digital Supply Chain Twin
Digital twin technology began as a concept for product design to create safer and better products. Advanced computer programs and 3D imaging were combined with AI and analytics to run simulations of conditions from creation to end of life so parts, segments, and assemblies could be changed virtually to improve the design.
Now, supply chain management can benefit from digital twin technology too. Software solutions like Plex DemandCaster's Demand and Supply software offer robust "what-if" scenario capability. Planners can see how changes in different supply chain segments will impact the result.
Because they're tied to other company systems and utilize real-time data, these simulations help optimize forecasts and increase accuracy. Before deploying, supply chain professionals can test new applications or methods within the digital twin to measure their success. This process reduces the risk of making changes based on hope or guesswork.
Using Plex DemandCaster to Take Back Your Time
Planners need to be focused on core tasks in order to succeed. Plex DemandCaster's supply chain management software is an advanced platform and suite of solutions that lets you use and take advantage of technology like AI, IoT, blockchain, and digital supply chain twin to optimize and improve forecasts.
Using accurate, connected, real-time data, The Plex DemandCaster system offers end-to-end supply chain visibility, secure and transparent transactions, and the capability to plan strategically with confidence. To learn more about how we can help claw back your planner's time to improve your supply chain accuracy, contact us today.