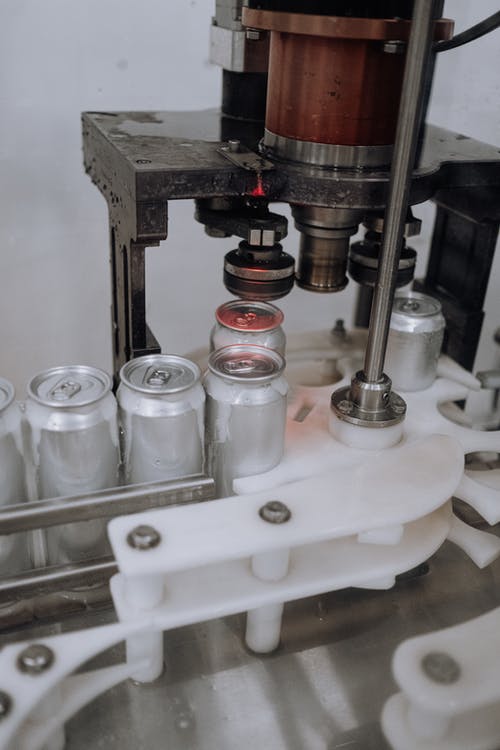 There has rarely been a time when the need for agility in demand planning for food and beverage was more evident than now. With the carnage of the last year slowly beginning to fade, many people within the food and beverage industry have moved on from "What's next?" to "How will our business will respond to acute disruptions in the future."
Regardless of what disruption strikes down the road, the one thing everyone in the industry seems to agree on is the need for agility in planning. According to
Food and Beverage Insider
, the food and beverage industry needs the agility to deal with numerous issues, including marketplace shifts, evolving consumer tastes and preferences, typical supply chain disruptions, regulation, and COVID 19-type crises.
The Need for an Agile Approach
Agile methodology was initially conceived as a
software development tool
to allow for an iterative and collaborative approach to creating better programs. However, the process steps have evolved to enable the application to be used in other industries for issues, such as supply chain management.
Traditionally, food and beverage demand planning has always been done using a
consistent forecast
.
Everything from seasonality to historical sales was dependable enough to maintain a constant supply with few shortages. Food and beverage had also reached a steady, predictable growth that allowed this type of forecasting to work. According to
McKinsey
, consumer spending had paced 4% steadily for many years, evenly split between retailers and food-service entities, until COVID 19 upended this paradigm.
The resulting chaos laid bare many of the system's flaws, such as high levels of waste, lack of automation, reliance on historical data, and fragmented supply chains due to an absence of visibility. And many now agree an agile solution is critical.
Advanced Demand and Supply Planning for Food and Beverage
By leveraging automation software such as
Demand and Supply Forecasting software from Plex DemandCaster
, food and beverage companies can build on advanced demand planning. This will allow better forecasting and address many legacy practices that clearly cannot remain.
Advanced demand planning
methods use software to automate across all levels of the supply chain. With cutting-edge algorithms, machine learning, and deep analytics, near real-time data can be used to allow decision-makers to respond with agility in areas including:
1.
Forecasting:
Software-driven systems can analyze many more data points than paper-based or human-based systems. And by using real-time data, planners will have the most current information and analysis in front of them in a contextualized format. This allows for highly accurate forecasts with actionable insights required to respond quickly at any level.
2. Better Logistics:
As restaurants stopped ordering supplies and food piled up and spoiled at warehouses during the pandemic, most companies were powerless to stop the negative domino effect. With demand and supply software, siloes are removed, and the supply chain has clear end-to-end visibility. By engaging the analytical power of the system, companies could learn to
mitigate di
sasters of this type. Using data, companies could potentially reroute food from one industry segment, such as food service, to another such as retail or direct to consumer.
3. Improved Processes:
One issue that arose during the pandemic was that of packaging formats. Even when companies could have sold directly to consumers, many goods were wrapped or parceled in impractical or impossible ways for individuals to use. By allowing an agile response to visibility, purchasing, forecasting, and transportation, software frees up the brainpower required by leadership to develop new processes to quickly learn from this episode and formulate competitive demand planning strategies to address issues such as packaging formats.
Moving Forward
The food and beverage industry must enact a new model before the next COVID 19-style crisis appears on the horizon. And designing an agile food supply chain will require changes in other aspects of their operations as well, including:
Enacting inventory optimization

Developing time-phased replenishment plans

Linking demand and supply chain planning directly to both ERP and S&OP

Creating strategies to shift products between consumers, retailers, and food-service companies depending on trends.
With accurate forecasts across multiple levels of aggregation, companies can build complex "what-if" scenarios to cover most contingencies. They can plan strategically by revenue, cost of goods sold (COGS), and margins to determine the path that makes sense with the reality at hand. And by using insights from data with confidence, they can make decisions to progress an agile food and beverage industry with lessons learned from recent events.
To
book a demo
or speak to a professional about Plex DemandCaster software, contact us today.