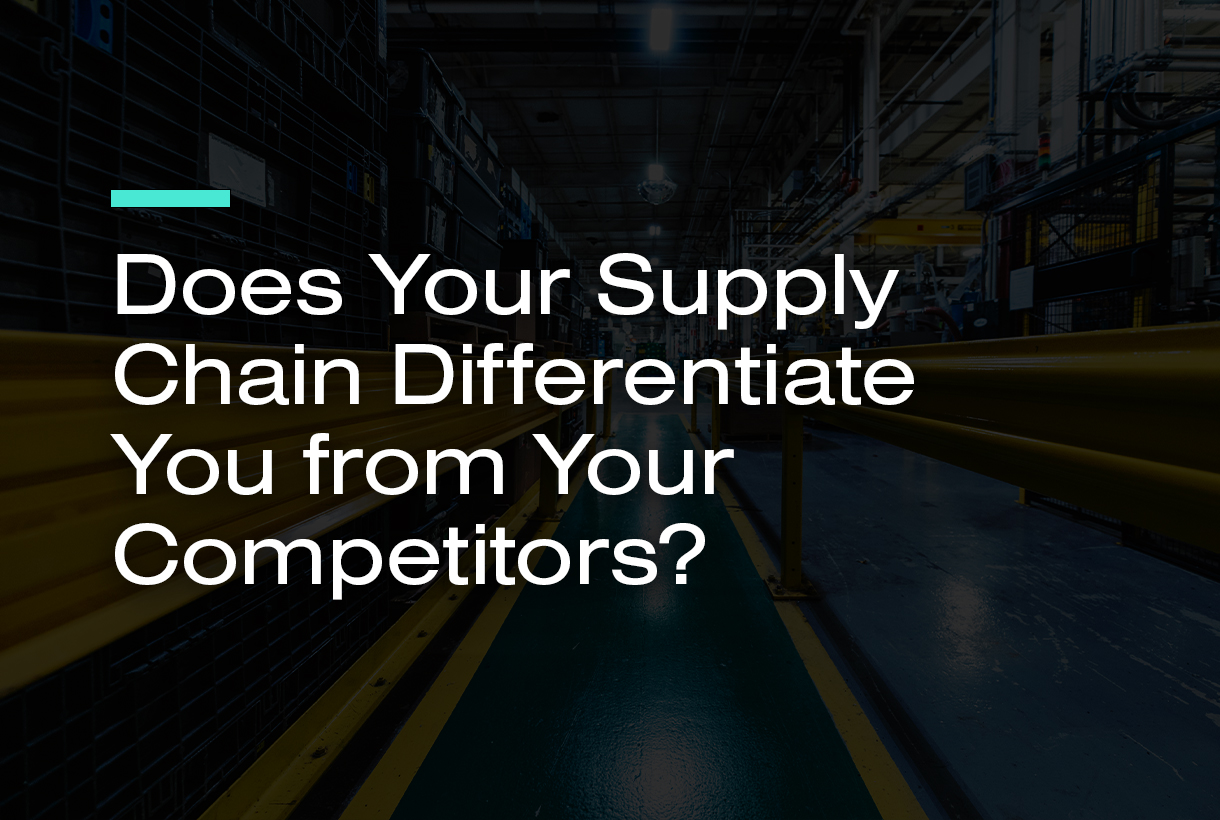 Recent events have spotlighted the critical importance of supply chains across the globe. Massive disruption, climate change, regional conflict, and more have introduced unprecedented uncertainty into supply chains.
For many years, companies had become accustomed to ever-stabilizing supply lines where costs could be managed with lean-style methodologies as predictability improved. Now, businesses are racing to incorporate agility, transparency, and real-time data management into supply chain strategies that must consider unpredictability and disruption as the norm.
Standing Out from Competitors
Almost everyone uses software to plan their supply chain. But these systems are often siloed and fraught with interoperability concerns. What truly differentiates a company's supply chain from its competitors is performance superiority across its entire supply network.
Those with seamlessly integrated systems using platforms such as Plex DemandCaster's Supply Chain Planning solution realize greater performance and superior flexibility to address rapidly changing markets.
How Performance Impacts ROI
ROI is measured in how a company differentiates itself from others. The company with data-driven forecasts and inventory management will consistently outperform those with legacy systems and spreadsheet-driven analysis. Advanced analytics and real-time KPIs will always allow better process improvements for those with advanced software platforms.
Here are some of the ways performance impacts ROI to set companies apart:
Better Forecasting
The heart of the Plex DemandCaster Supply Planning software is its superior ability to generate accurate and precise forecasts. Using advanced analytics and robust "what-if" scenarios, planners can manage the supply chain inputs to meet demand while having the tools to plan contingencies and pivot when disruption occurs. This data-driven forecasting capability drives cost savings across the enterprise.
Lower Yet Agile Inventory Levels
Inventory has never been a more sensitive subject than today. Too much or too little and companies can tie up valuable cash needed for operations. And often, competing needs within the operation mean looking at inventory in different configurations. For some, totals matter; for others, units or batches drive their job tasks.
With the Plex DemandCaster Supply Planning solution, inventory management can be done in real-time and reflect on plans and forecasts. Those with advanced SCP solutions have realized inventory reductions by as much as 20-30% without loss of production capability.
Increased Service Levels
The highest quality goods are only as good as a company's ability to deliver. Customers today are more sophisticated and brand conscious and have become accustomed to on-demand or fast delivery of goods.
Like inventory, different departments within an enterprise will look at service levels differently. Because an advanced SCP software solution uses a single version of the truth and offers customized reporting levels while maintaining accuracy, service level increases of at least 10% are possible.
Using End-to-End Visibility to Improve Lead Time
Traditional supply chains often consisted of faxes, verbal agreements, inaccurate spreadsheets, and disparate formatting of information. It was confusing, error-prone, and drug lead times out over extended periods.
Using an SCP solution like Plex DemandCaster Demand and Supply software means that the supply chain is data-driven, highly automated, and benefits from analytics-driven insights that eliminate these worries. The result is end-to-end visibility and transparency throughout the supply chain.
Because managers and planners are automatically notified of where problems are, intervention is faster and more precise. Decision-making is also sharper, and because of the ability to automate many decisions faster than human intervention, some problems are automatically mitigated with pre-programmed instructions.
You can't overestimate the impact of SCP software on lead times. An effective supply chain system can improve lead times by as much as 60-77% with data-driven software. This platform also impacts production by freeing up 22-30% of their manufacturing capacity, further reducing Capex, facility, and expansion costs.
Plex DemandCaster Can Help Your Supply Chain Stand Out
As companies learn to navigate a vastly different supply chain landscape, agile and data-driven software helps your company implement a supply chain planning solution that is superior in performance to your competitors.
With the Plex DemandCaster Demand and Supply Chain software as part of the Plex DemandCaster Smart Manufacturing Platform, your supply chain planning will set you apart from competitors still burdened by siloed data and spreadsheets in a challenging new reality.
Click here to learn more about how our best-in-class system can differentiate you from your competitors.