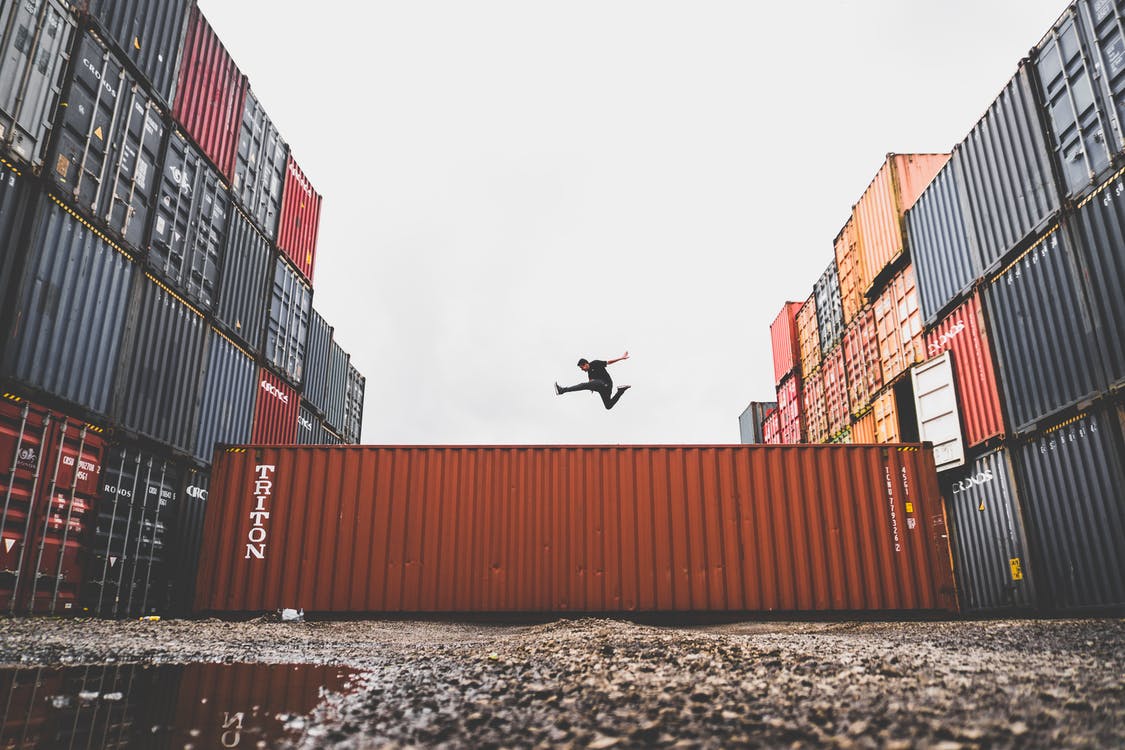 As disruptions continue to impact companies worldwide, business innovation has taken on a new urgency, placing supply chain planning at the forefront of the response. From trade wars to Covid-19, then a freighter stuck in the Suez Canal, businesses are working overtime to keep pace and find new channels for trade and commerce.
Business innovation has long been a goal for companies seeking to bring new products or services to market. The other aim of introducing business innovation is to improve efficiency and profit through unique processes. With challenges to global supply chains at their peak, many companies are pursuing it out of necessity or for survival.
Staying Agile
The key to success in business innovation is agility, responding to changing conditions, and deploying the best solution quickly. Companies that possess business agility do so from top to bottom. The "nuts and bolts" of agility may be operational issues, for example, process improvement, or infrastructure such as the digital tools needed to respond quickly and work more efficiently.
But corporate culture and leadership are an integral part of this agility as well. As leaders define a company's vision, they can shape and align expectations and performance with an agile mindset. And supply chain planning touches upon all these areas.
Supply Chain Planning's Impact on Agility
As supply chain planning looks at products from the most basic raw material to the sale of finished goods, developing and maintaining agility means that the supply chain must align with every business aspect. Here are four key areas where supply chain planning impacts a business' overall agility:
Operations: There is a common assumption that operations agility centers solely around process improvement and efficiency. But while those are a vital element of an agile operation, there are further elements to consider. Operational agility requires finding ways to produce products and services faster, better, and more cost-effectively for existing customers. With better supply chain planning through automated software, companies not only improve efficiency and processes but also create the conditions to unlock hidden capacity directed toward new products. By producing data-driven, near-real-time forecasts, operations gain a real-world, accurate view of their rough-cut capacity to shift gears quickly and take on new products and introduce value-added services.
Inventory: The disruptions of the last few years have highlighted the weakness of lean supply chains reliant upon stable and slow-changing conditions. As a result, a new strategy is needed to navigate a complex new inventory environment. Because software-driven supply chain planning offers end-to-end visibility, inventories can be controlled more accurately. It lowers warehousing and holding costs and ensures that the correct stock is in the right place at the right time. But demand and supply software also allows companies to map out strategies and possible paths for multiple scenarios should a disruption occur. Through ABC analysis, they can even set strategies to keep the most profitable lines going should hard choices be required.
Demand: Even before the pandemic, consumers became more sophisticated and aware of their markets' choices. And the inability to sense these demand patterns was due in part to a lack of accurate and real-time data. Because demand and supply planning software allows for the detection of demand trends, companies can react faster and ensure adequate supply. It also allows a tactical approach to scheduling operations by using these demand plans to synch up capacity and supply into a realistic schedule.
Decision-Making: Business agility encompasses leadership and culture. And automating supply chain planning means the organization has committed itself to remove barriers, eliminating silos, and focusing on a single, accurate, data-driven version of the truth. With demand and supply software, advanced algorithms and analytics mean these decisions are based on objective, reliable data and delivered at or near real-time. It helps create an agile mindset, where leaders can confidently consider their options based on the tools available to interpret and visualize the data. And with end-to-end visibility across the supply chain, the impact of disruption is reduced.
Demand and Supply Software for Superior Business Agility
Today's disruptions seem to come faster and with greater intensity. Because of this, many companies are seeking every edge and advantage they can to innovate and deliver new products and services while shoring up older lines. And they seek to do so by becoming more agile.
Delivering end-to-end visibility, supply chain planning software from Plex DemandCaster gives you the tools to navigate disruption and stay ahead of the competition. Demand and supply are synchronized through data-driven insights that allow leaders to think boldly in an uncertain world. With advanced algorithms and analytics, companies can think both strategically and tactically to ensure business agility. With Demand and Supply Planning software by Plex DemandCaster, you can see what's coming and respond quicker than the competition.