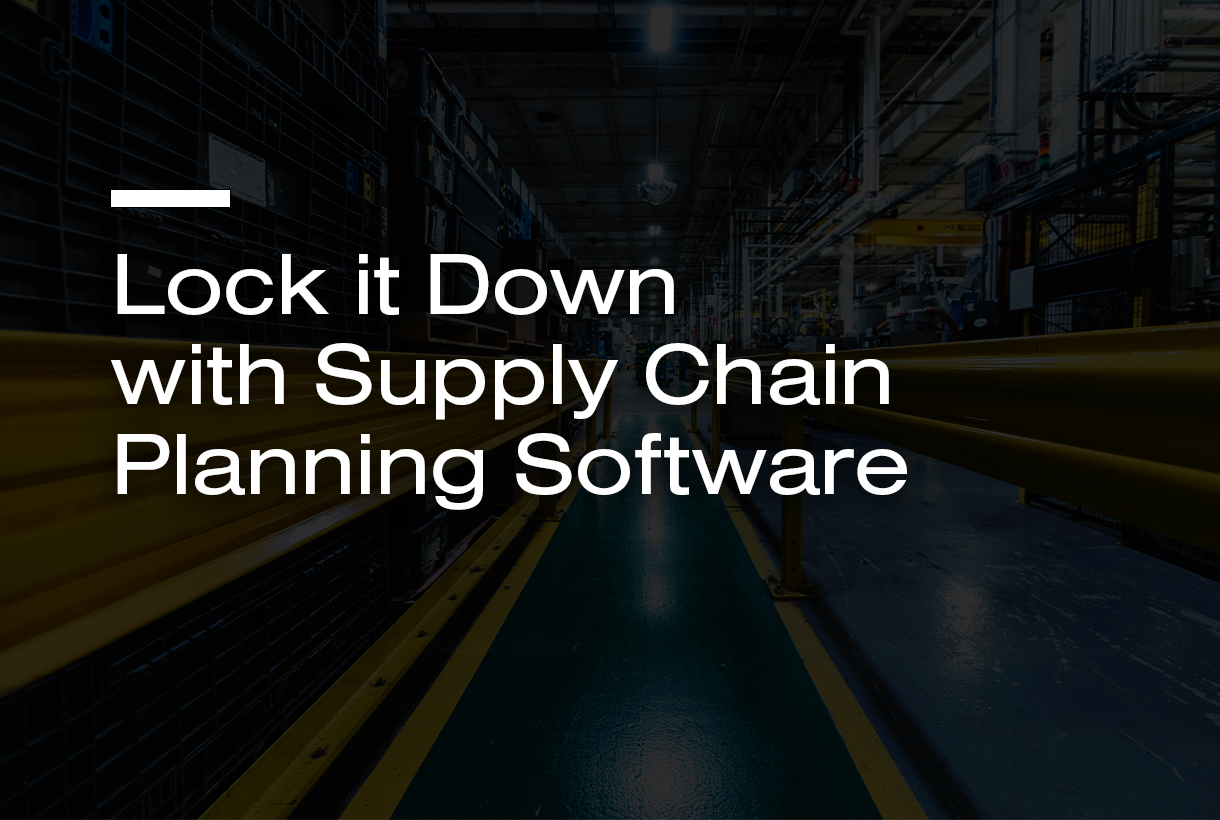 Traditional supply chain planning consisted of many verbal agreements, handshakes, and implied agreements with suppliers. Because supply chain management was manual and intuition-driven, extending the same type of oversight to supplier relationships made sense.
As supply chain management moves from managing a stable global system to one fraught with disruption and inflation, strategies are changing significantly. Many companies have already streamlined their supply chain planning systems by adopting a data-driven software approach.
Yet many supplier relationships are left out of this ecosystem. And since the supplier is the place where manufacturing starts, not securing suppliers and vendors as an integral part of your plan risks unraveling any gains made by automation.
What is Supply Chain Planning?
Supply chain planning is managing resources and assets to coordinate the delivery of raw materials and components needed for manufacturing. This process includes accurately assessing demand, supply, and market trends. It also includes coordinating information, material, and services from vendors and suppliers.
But a critical aspect of this process is proactive, well-documented, and well-managed collaboration with suppliers. Companies can use advanced data-driven insights and analysis gained from supply chain planning software to lock in their suppliers as part of their ecosystem.
Studies show that innovation in supplier collaboration leads to higher performance among peers within their industry. And one McKinsey study shows that advanced supplier relationships and collaboration lead to two times the growth compared to companies with traditional supplier agreements.
The Value of Vendors as Partners
When suppliers and vendors are simple cogs in the process, they have little reason to develop loyalty and assist in product innovation. When relationships are strengthened by building a partnership, suppliers' interests become more aligned with their core customers.
This approach means that access to materials during shortages, confidence in lower cost for materials during times of inflation, and other benefits are achievable because the supplier has linked their business goals to the manufacturer's goals.
While stable access to material is highly valued for the manufacturer, a collaborative and partnered approach also builds value for suppliers. For the vendors, it means good profits and dependable margins, value sharing for both parties, and possible incentives for vendor performance.
The Importance of a Digital Thread
Supply chain planning has always been tricky, even during stable times. And with today's level of disruption and rising costs, trying to manage things manually is a recipe for disaster.
Companies have already heavily adopted advanced supply chain planning software to digitize processes, create end-to-end visibility, and utilize data-driven insights to automate and manage supply chain tasks. And adding a digital thread has led to an opportunity to advance supplier relationships to the partner level.
Contracts can be automated by weaving a digital thread through the vendor/supplier infrastructure. This automation means alerts for renewals, language changes to account for new shipping realities, and more are pushed through to the other parts of the supply chain software so nothing is left out.
Automating supplier functions within a company's system reduces time-consuming tasks for both sides. Vendors gain visibility into what is coming next and what the manufacturer needs, allowing them to plan further in advance to meet material requirements.
This new sense of partnership and connection also helps both parties understand and manage complex regulatory and compliance concerns, whether required by the manufacturer or mandated by a government body.
Putting Supply Chain Planning Software to Work
Plex DemandCaster offers a suite of software solutions, each with the capability to integrate vendors and suppliers into your supply chain planning system to create true partnerships.
Plex DemandCaster's software lets you link critical components such as economic order quantity (EOQ) to data-driven analysis. The software also lets you digitize contracts, contract terms, and changes so that both parties can always access current data.
Plex DemandCaster Demand and Supply software offers advanced "what if" scenario planning to help you manage contingencies. In a world caught up in continuing disruption and inflation, the ability to contingency plan for any event helps manufacturers and suppliers confidently plan for the best and worst.
Why risk leaving the door open for suppliers to take their business elsewhere when you can lock them down as partners? Contact us today to see how our software can help you digitize your vendor relationships.