7 Steps to Getting Started with S&OP
How does your organization strategize across departments? Do you have accurate forecasts or do you frequently run out of stock out or raw materials? What do you do when there's an unexpected major change of plans? It's a challenge to make sense of all the data, know the current state of your inventory, and have a manageable Sales & Operations planning process. Olde Thompson find themselves one step ahead of their competition with a formal S&OP process, seeing an increase in revenue and customer satisfaction.
Listen as Plex DemandCaster Supply Chain Planning and Olde Thompson explain firsthand how making data-informed decisions can transform your business.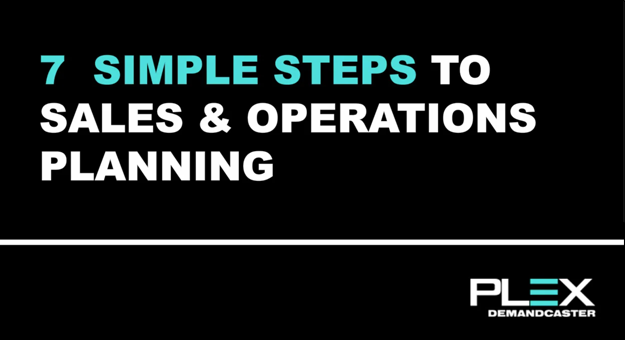 During this webinar you'll learn:
7 steps for successful Supply Chain Planning
How to plan during good and difficult times
How S&OP can help reduce inventory levels
How to anticipate multiple scenarios for the future
Watch the Free
Webinar Now