Webinar
Supply Chain Planning Solutions to Build Resiliency for 2021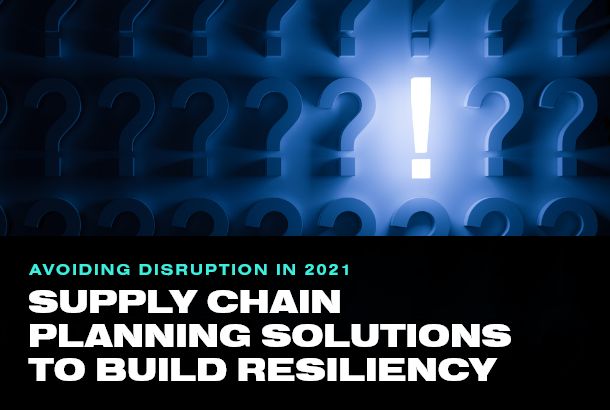 The supply chain regularly contends with disruptions ranging from hurricanes and wildfires to trade disputes and political unrest. Standard forecasting and planning proved insufficient in 2020, when a global pandemic caught most supply chain stakeholders completely unprepared. It's now apparent how critical it will be for supply chain leaders to implement advanced planning and forecasting tools and capabilities to avoid further disruption in 2021.
In this webinar, leading supply chain experts discuss supply chain planning and how it can help build resiliency in the year ahead. Topics covered include:
What You'll Learn from this Panel:
Sales and Operations Planning (S&OP) as a tool for mitigating disruption.
Gaining supply chain planning support from the boardroom.
Building strong business relationships with strong communication.
How supply chain planning can streamline reshoring.
Speaker Panel:
Ara Surenian, Senior Director, Product and Engineering, DemandCaster, Plex
Janet Poeschl, Vice President of Manufacturing & Supply Chain, Salt & Straw
Watch the Free Webinar Now
Take control of your toughest supply chain planning challenges