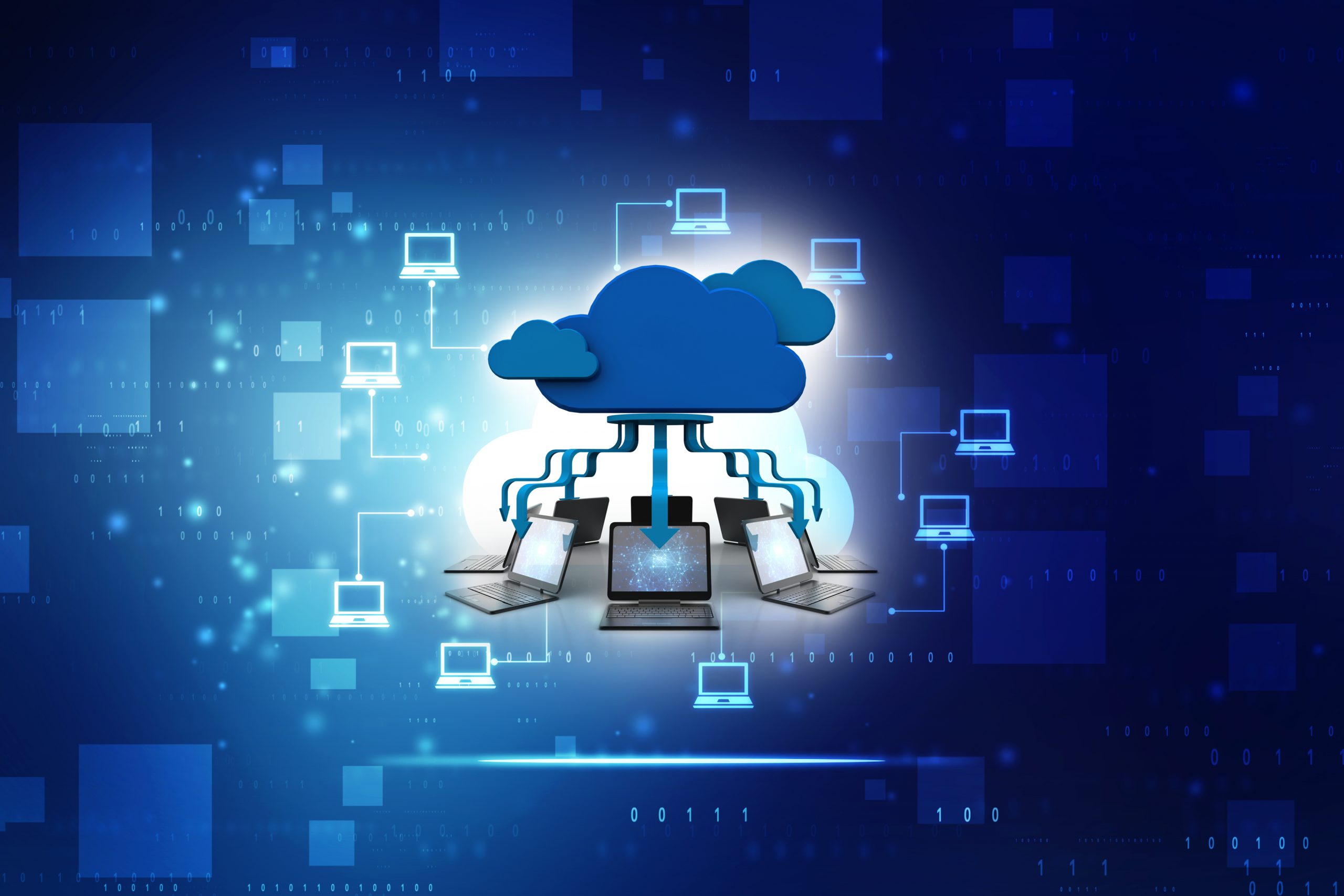 For companies considering the purchase of supply chain planning software, one major decision to be made up-front is whether to purchase on-premises or cloud-based software. Traditionally, on-premises software applications were the norm. These systems offered automation, advanced features, and the ability to improve productivity and accuracy within supply chains.
However, with the growth of the Internet, cloud-based solutions have advanced to the point where they are on par or better than on-premises solutions. They are also more cost-effective and offer other advantages as well. Today's cloud-based planning software platforms can even be integrated into other enterprise software such as enterprise resource planning (ERP) systems to standardize and leverage data across the operation and to allow inputs from other functional areas that enhance the planning software's capabilities.
Disadvantages of On-Premises Software
Originally, on-premises software was used by larger companies to ensure the security of data and improve operational efficiency. However, this left smaller companies at a disadvantage. With fewer resources, they could not afford the cost of a full-fledged on-premises system. But with the arrival of more flexible cloud-based planning applications, small and medium-sized sized businesses (SMB) can now enjoy full-feature planning software applications that are more flexible and agile than any on-premises alternative.
Disadvantages of on-premises software include:
1. IT Infrastructure – On-premises requires IT infrastructure to operate. Lines and cables must be run and terminals must be enabled for the specific use of the software.
2. In-House Skill Sets – Running on-premises software means that IT skill sets must be maintained in-house, or at least sub-contracted at a high rate of expense. And when factoring in training requirements and the learning curve , the cost is even steeper.
3. Software Updates – On-premises software is static in its day-to-day operation. Updates will be regularly scheduled as per licensing agreements but the software is only as good as its latest update.
4. Flexibility – Most on-premises software platforms offer an "all or nothing" set of functionalities. This means that SMBs often end up paying for more than they needed. This has a further impact on understanding essential training requirements and what staff actually need to know about the tools they are using.
Advantages of Cloud-Based Planning Software
With the expansion of the Internet, cloud-based systems now offer applications that are on par or that exceed the capabilities of on-premises systems. And as today's ever-shifting supply chain indicates, agility and flexibility are paramount in any planning system.
Advantages of Cloud-Based Planning Software Include:
1. Cost – Cloud-based systems are inherently more cost-effective. They do not require internal infrastructure as they can be accessed via the web. Savings occur in the reduction of equipment, reduced utilities, and the lack of need to address end-of-life costs for replacement systems. Because cloud-based systems are fee-based, they can be treated as an operational cost, whereas on-premises systems are usually capital expenditures.
2. Flexibility – One of the biggest advantages of cloud-based planning software is its flexibility. Today's platforms are fully customizable, taking into account that different companies have different planning needs. Functionality can be enabled or disabled as needed to tailor the user experience. This reduces the learning curve required by staff and makes the system more applicable to each company's specific requirements.
3. Scalability – High growth companies with on-premises systems should not only add licenses and training into the budget, they must also add to the existing infrastructure to take on the extra load. This means more cables, wires, terminals, and time. With cloud-based planning software, increased use is handled by the provider through the addition of server capacity at a data center. Companies can expand and contract their needs proportionally.
4. Control and Security – Two issues that hindered cloud software adoption in the past is less of an issue today. Many companies used on-premises software to allow complete control and security of their data. However, as security protocols on data access have improved, cloud-based security and control of data functionality is much less of a concern.
Using Cloud-Based Planning Software
Except for specific industries that work with classified or extremely proprietary data, there are very few reasons not to use the Cloud for demand and supply planning. In fact, as data is becoming an asset to be leveraged for improved performance, companies are utilizing the Cloud to tap into the power of that value-rich output.
The first advantage is the Cloud's ability to centralize the data and make it available to all stakeholders within the supply chain increases transparency. This allows greater collaboration and improved relations with vendors and suppliers.
Secondly, its deep analytical capabilities are more advanced than ever, allowing real-time data to be used to gauge demand and apply it to realistic forecasts, optimized inventory plans optimization, and improved service levels.
Cloud-based planning software such as Plex DemandCaster's Advanced feature-rich Supply Chain Planning Suite offers robust cloud-based functionality that can vastly improve flexibility and agility. By leveraging the Cloud, demand planning, supply planning, S&OP, capacity planning, and inventory optimization offers a customizable, feature-rich platform that can be integrated with other enterprise-level software such as ERP systems. This means the software can deliver accurate forecasting and planning through the use of real-time data and advanced analytics.