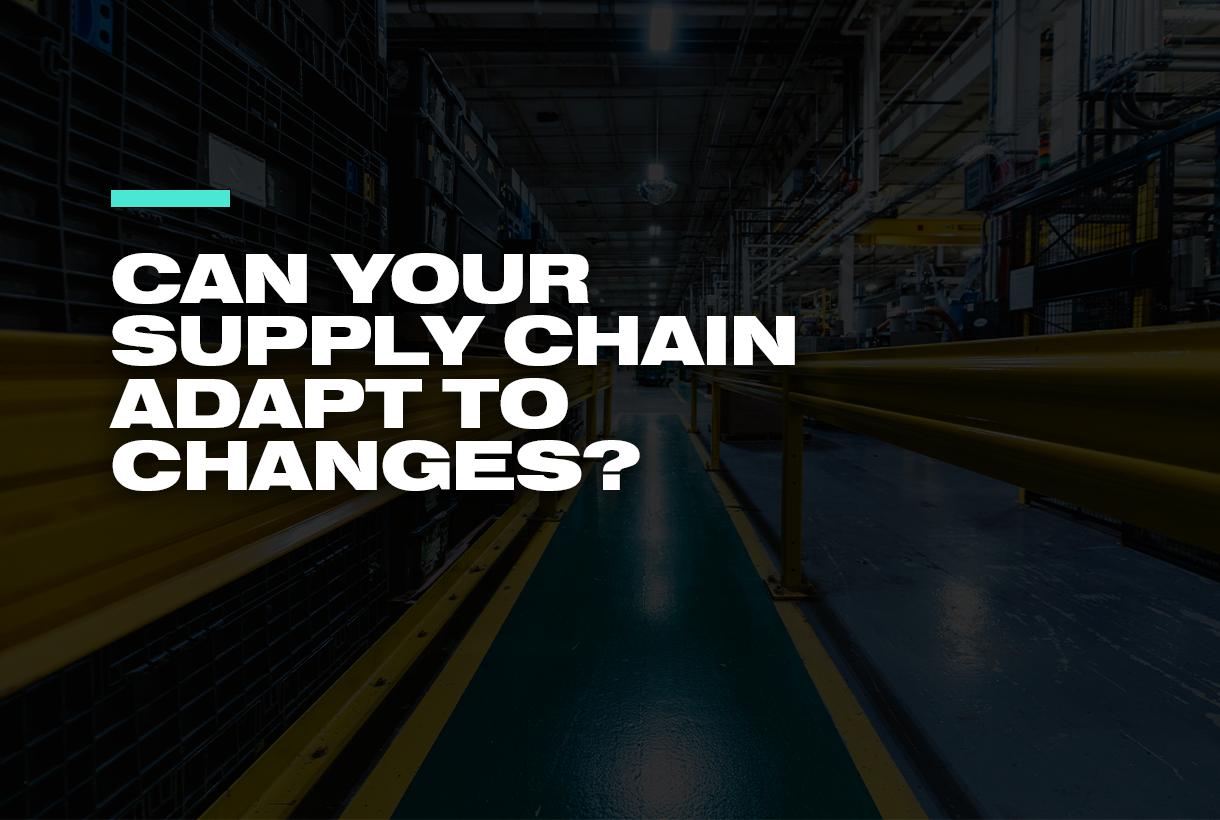 Massive disruptions have been impacting businesses for the past several years. Gone are the days of stable and predictable supply chains that allow companies to adopt long-term lean and JIT replenishment to manage costs.
To combat this new reality, supply chain professionals are realizing that any new models for planning and forecasting must include the assumption of disruption. Demand and supply planning must adapt to be agile, flexible, transparent, and rely on data and software to navigate the new normal.
But what is the best strategy? How do you know which model or combination of models is best suited for these times? And can your supply chain adapt to the changes ahead?
Identifying Trends in Your Business
One critical aspect of managing change within your industry is identifying its driving trends. This means understanding both "what" the trend is indicating and the "when," including both the frequency and velocity at which it's occurring.
In the past, trend analysis has consisted of many subjective inputs, many of which are still relevant today. These include sales surveys and sales staff opinions, market analysis, print and trade journals, etc. But with the speed of change occurring, these objective trends are beholden to human bias and are easily misread.
Today, traditional insights can be added to intuitive software like Plex DemandCaster's Demand and Supply Planning platform. By leveraging near real-time data and insights gained through advanced, cloud-based analytics, this data can uncover trends that human planning may not have detected. These actionable insights are unbiased and generate highly accurate forecasts to help managers and planning professionals make more informed decisions in times of disruption and change.
The Optimal Time for a Plan
To best manage change and adapt to today's environment, it helps to have a plan. Many companies have responded to recent disruptions with a higher focus on short-term planning. While important, this means that all decisions are tactical, leaving little time for strategic planning.
But just because change and volatility are likely to remain doesn't mean strategic planning and long-term planning are dead. In fact, with Plex DemandCaster's platform, planning professionals can strategically build an agile response model to change.
An optimal plan for managing change includes the following:
Use a 12-18 Month Window – Use actual data and automated processes to build confidence in a more extended period to break out of crisis response tactical planning. A 12-18 month window with analytic-driven insights allows companies to capture cost savings, inventory control, and a complete picture while still allowing for quick tactical changes in short-term planning.
Review Quarterly – Because data is accurate, current, and available immediately, planning professionals can review trends, insights, and prescriptive scenarios quarterly to make adjustments as changes arise. If production is stable, quarterly changes can keep the system optimized while allowing for new realities.
Change More Frequently When Demand is Volatile – A control tower view relies on real-time insights. The Plex DemandCaster Demand and Supply Planning platform deliver insights based on actual, timely data. In businesses where demand is more volatile, control tower planners will see it coming and can change the plan more frequently.
Planning for Change
The Plex DemandCaster platform unsilos data and makes supply chain components transparent by leveraging real-time data. This end-to-end visibility enables all stakeholders in the supply chain to access an accurate and up-to-date picture.
Trends take on more urgency and become part of the response tool kit in an optimized plan with contingencies for changing conditions. The greater the transactional data, the more accurate the trend analysis and the more optimized the plan.
Use Plex DemandCaster to Power Your Tower
Plex DemandCaster's Demand and Supply Platform enables end-to-end visibility within your supply chain. With advanced analytics, the platform allows actual data for "what-if" contingency planning to help you build the most agile response plan for any upcoming changes.
Because processes can be automated and linked, errors are significantly reduced, and data is unsiloed. Even in the most challenging periods of change, Plex DemandCaster allows quick strategic planning with capabilities for ABC planning, revenue projections, COGS, and margin level reporting so that tradeoffs are made to focus on protecting the most profitable product lines.
Contact us to learn more about how Plex DemandCaster can help your supply chain adapt to change with fast and accurate forecasts and reliable insights.