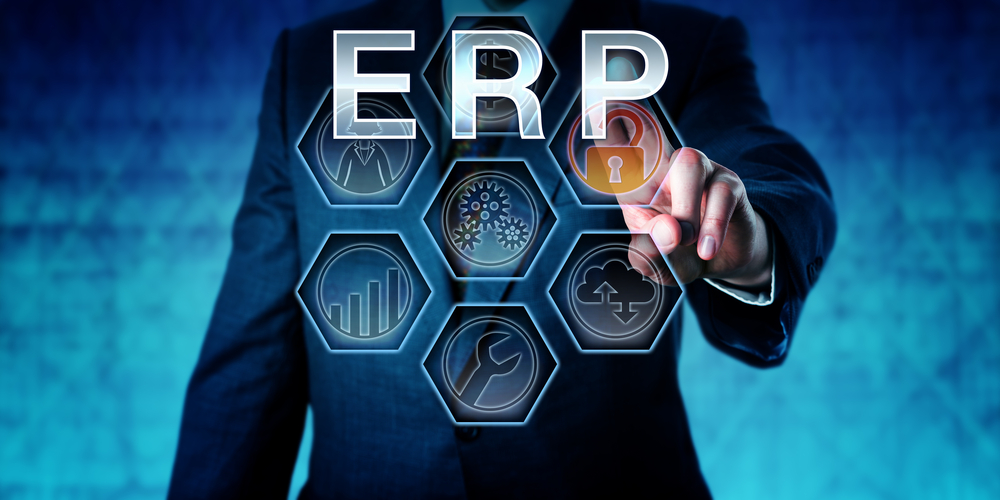 Manufacturing can be challenging in the best of conditions.  But for small and medium-sized businesses (SMBs) striving to remain competitive with large companies, their smaller size and reach mean that planning is even more crucial.  
Small and medium-sized businesses often must deal with issues such as limited cash flow and access to working capital for equipment and supplies.  They may also lack the scale needed for volume vendor agreements.  And many struggle to manage their human capital because employees are tasked with a classic SMB problem of "wearing many hats".  
For SMBs, these issues can strain resources and increase the likelihood of errors and inefficiency.  As a result, the need to deploy reliable and accurate resource capacity planning takes on heightened urgency.  By planning the time, place and utilization of resources, SMBs can improve efficiency and meet the demand for production efficiently.
What is Resource Capacity Planning?
Resource capacity planning is the process of acquiring, organizing and allocating workers, staff and skill sets so the company's core functions can be achieved.  It helps companies prioritize resource utilization so they can be deployed to meet demand.  Through proper planning, these resources can be coordinated and allocated to the right project with the right mix of skills to ensure success.
Resource planning is different than capacity planning.  In capacity planning, capacity for production is determined by estimating equipment speeds, product mix, IT capabilities, warehousing and other functions.  Resource capacity planning is a process that systemizes how labor and staff are allocated, trained and deployed to accomplish production goals.  Without a good resource capacity plan, companies risk lower morale, quality dropout, increased lead times and over or under-utilization of staff.
Benefits of Resource Capacity Planning
A good resource capacity plan should be tied to demand and capacity management.  This is best accomplished with planning software that leverages sales and production data and automates the planning or resources alongside other planning buckets to take advantage of standardized, unsiloed data.
The plan should also ensure that staffing resources are available and trained to support production goals.  And it must offer a way to track progress to help managers and decision-makers identify gaps or problems as they arise in real-time.
When all these elements are aligned, a capacity resource plan will have benefits that allow SMBs to:
Determine the true state of resources available.  (ex. Training or shift schedules)

Accurately deploy those resources at the right time and place. (ex. Seasonal surges)

Identify problems early.

Allow prioritization to balance demand against capacity

. 

Manage and prioritize work so that stakeholder expectations are met

.

Connect strategy to execution

.
Best Practices for SMB Resource Capacity Planning
There is a tendency in many SMBs to manage key business functions manually or through use of spreadsheets or disparate systems.  And many who do so believe they do a good job in planning.  But resource utilization in a manual environment is inherently inefficient.  Everyone may be busy, but they may not be performing the right tasks or even working on the right project.  And just because utilization is high doesn't mean that the resource management is delivering what is needed.
The ideal way to manage resource capacity is through use of an automated software platform with real-time data and advanced analytics that can be integrated into existing ERP and CRM systems.  Using such a platform allows SMBs to utilize best practices in resource capacity management including:
Measure Resources

– Growing out of the "many hat" stage can be a challenge.  But as SMBs scale, their workforce diversifies.  Logging hours for

all resources and all types of work

allows companies to fully understand productivity, fatigue factors, skillsets and other factors and to develop a resource strategy.

Identify Constraints

– By identifying constraints and other obstacles, resources can be allocated to address them.  For most companies, focusing on the 80/20 rule is an effective way to deal with constraints as 20% of those obstacles will account for 80% of the drag on resources.  

Develop Short, Medium- and Long-Term Resource Plans

– As demand cycles develop, mapping out resource utilization over several time periods can help in development of strategies to address resource needs.  This includes:
Resource Budgeting for a 6-12 month period.

Resource Forecasting for 2 to 6 months out.

Resource Scheduling for the upcoming 1-2 month period

.
View Resources in Real-Time

–  With today's advanced forecasting and planning software, real-time data can be used to continually hone plans and improve accuracy.  By utilizing real-time updates of projects and production through dashboards and reporting, managers and decision-makers can track time and budget constraints and plan resources accordingly to adjust.

Use Multi Scenario Modelling

– With unsiloed data, real-time tracking of resources, and multi-level plans over different time periods, planning software can run multiple "what-if" scenarios that allow for the development of contingency and backup plans as well as adjustments as they occur.

Drive Team Collaboration

– Because data is centralized and easily accessible for team members, project related tasks are easily shared, and status is continually updated.  This means that the quality of collaboration is higher as all team members can access the latest information and move on to critical tasks without delay.
The tradeoff for being a small to medium sized company doesn't have to be lack of access to world class software to level the playing field against larger competitors.  With planning software from DemandCaster, companies can deploy agile planning solutions to integrate resource planning that aligns with capacity plans, demand plans and supply plans.  The software is cloud-based and provides a platform to drive efficiency through consensus-based planning. 
Mythbusters: Debunking 7 Common S&OP Misconceptions
In this eBook, Mythbusters: Debunking 7 Common S&OP Misconceptions, find out how getting clear on S&OP facts can help you.