Food and Beverage
Manufacturing
Consumer demand changes fast. Guarantee your products are delivered fresh with the help of accurate forecasting and planning built for food & beverage manufacturers.
Plan and Execute with Confidence.
Food and beverage companies know adhering to strict regulations and delivering quality products is no easy feat – especially when trying to maximize yield and reduce waste. Proactively forecast and plan your inventory with Plex DemandCaster, making it a breeze to optimize scheduling, reduce inventory levels, and free up operating capital.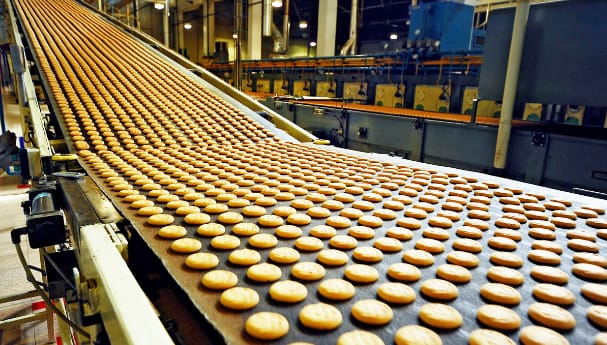 Trusted by Leading Manufacturers
Avoid Constraints
and Bottlenecks
When communicating in real-time across your complex supply chain, you quickly gain flexibility.
Create Impactful
Forecasts
Keeping up with changing customer tastes is easier than ever. Monitor trends and adapt your plans to max out yield.
Proactively Manage Your
Supply Chain
Stay on top of all your branded consumer products and maintain compliance without missing a beat.
Plan with
Confidence.
Customer satisfaction is critical for Food and Beverage companies. Improve your bottom line with Plex DemandCaster Supply Chain Planning.