DemandCaster
Integration
Scale and grow your supply chain capabilities with best-in-class supply chain planning software. Demolish silos with intuitive planning tools and unite the business.
Flexible S&OP for Your
Powerful ERP Solution
Gain a competitive edge, improve processes, and eliminate redundancies with a planning solution that supplements your transactional ERP solution. Give your Sales & Operations Planning team the robust supply chain planning capabilities they need to drive the business forward.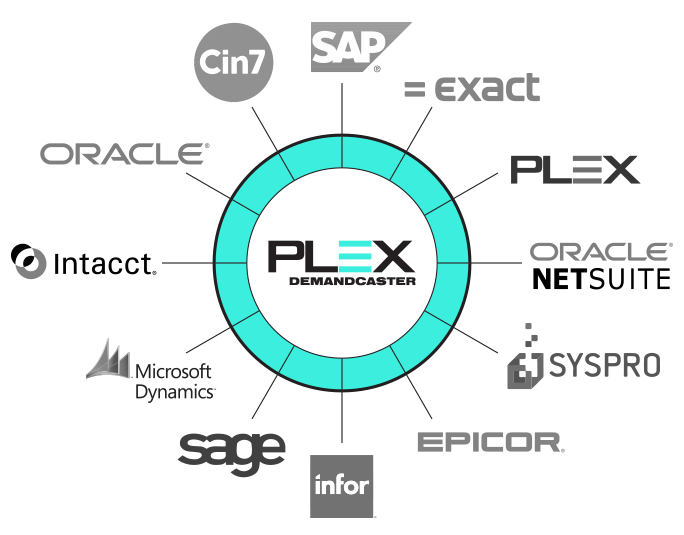 Featured Integrations

Enhance Your Existing ERP
Go from planning to orders and transactions without missing a beat.
Accurate Planning without
Interruption
Improve margins and customer satisfaction with data-driven supply chain planning.
Customize to Your Existing ERP
Keep control of your data flow between systems.