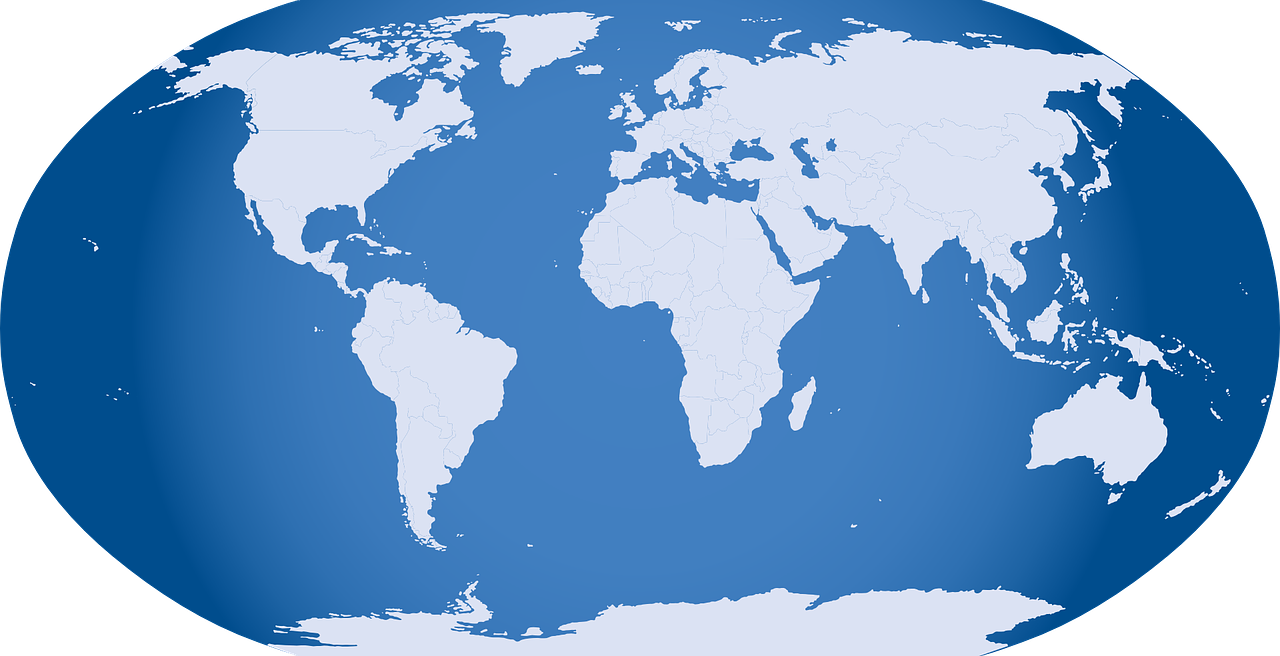 While Plex Systems DemandCaster continues to provide the supply chain planning world with a robust software product that helps businesses of all sizes work smarter and grow better, explicit recognition in the IDC MarketScape: Worldwide Overall Supply Chain Planning 2019 Vendor Assessment (Doc # US45863417, January 2020) report is further validation of its position of trust and growing reputation in the industry.
What this means for DemandCaster
Being included in the list of 13 supply chain planning vendors is a real badge of honor and a reflection of the job that Plex Systems DemandCaster does.  The software helps supply chain planning divisions be more agile and flexible, even when wider circumstances can cause rapid change and fluctuations to the whole manufacturing cycle. While receiving recognition as a 'Major Player' in the industry is a reflection on how well the product is fairing, Plex Systems DemandCaster is not resting on its laurels.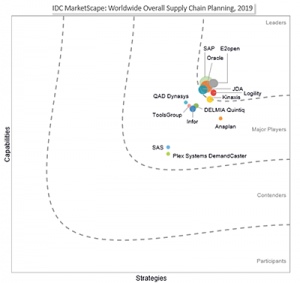 DC MarketScape vendor analysis model is designed to provide an overview of the competitive fitness of ICT suppliers in a given market. The research methodology utilizes a rigorous scoring methodology based on both qualitative and quantitative criteria that results in a single graphical illustration of each vendor's position within a given market. The Capabilities score measures vendor product, go-to-market and business execution in the short-term. The Strategy score measures alignment of vendor strategies with customer requirements in a 3-5-year timeframe. Vendor market share is represented by the size of the icons.
When considering the worth and value of Plex Systems DemandCaster's product against that of its peers, it helps that organizations like IDC take the importance of supply chain planning (and its players)  in today's climate seriously: "Advanced supply chain capabilities can enable more efficient and effective business approaches and support new business models that translate directly to business performance that is tangible and measurable."
The strengths of DemandCaster
The real proof of Plex Systems DemandCaster as a trusted, reliable name within supply chain planning is in the product. Plex Systems DemandCaster has built a solid single cloud-based platform that can handle all levels of inventory planning and optimization to help mitigate sudden changes in demand. It also continues to provide best-in-class demand planning, S&OP, supply planning and inventory optimization tools that easily match the capabilities and innovation levels of competitors that have been around for much longer. More than a product, Plex Systems DemandCaster represents an ethos-one that is dedicated to helping its customers survive and thrive through the most difficult of times.
Further recognition of Plex Systems DemandCaster's  elevated profile and success within supply chain demand planning came from Simon Ellis, Global VP for IDC Manufacturing Insights' Supply Chain Strategies Practice, who went on record as saying: " The ability to pair an accurate demand forecast to a credible supply side plan while optimizing necessary inventory positions, and then agreeing to a consensus plan though S&OP, are all critical components in managing an efficient and effective supply chain organization."
Plex Systems DemandCaster gained further recognition for the reliability of its software and recent upgrades that have particularly improved interfaces as well as exceptional customer care. There was also a call-out to the advanced planning and forecasting add-on module that provides customers with the further ability to support a sales and operations planning process across any channel and to meet all levels of demand.
While making a respected list is an achievement not to be underestimated, Plex Systems DemandCaster sees this as all the more reason to keep on perfecting what they do so well – offering robust supply chain planning solutions.
Learn more about Plex Systems DemandCaster's position and solutions by downloading the report excerpt today.