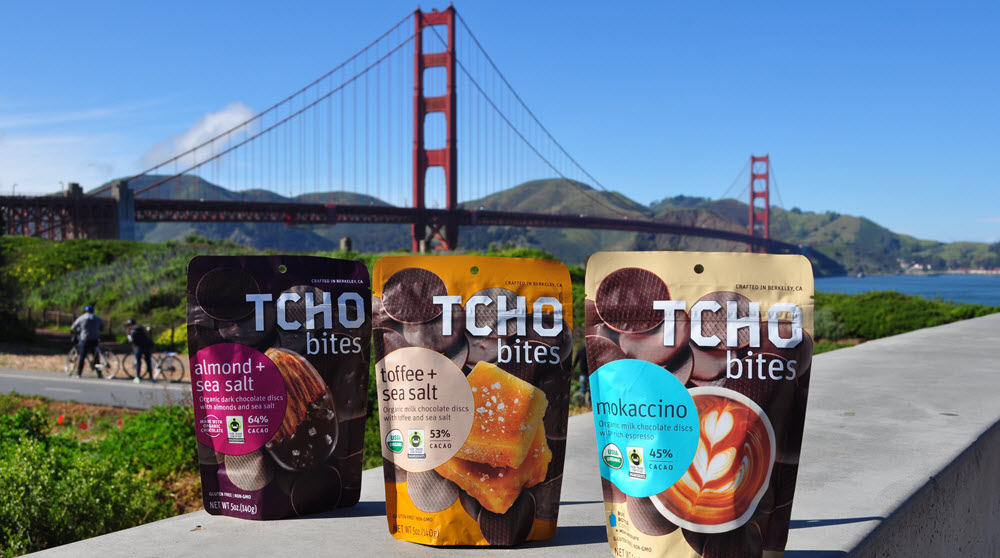 Planning success is sweet at the best of times, but never more so than when it's achieved with a company that is in the chocolate business. TCHO makes premium chocolates and uses only sustainable resources for the raw cacao beans that make up their unique flavor combinations. That formula has been a winning combination that, over time, has created scalability issues when it came to provisioning all their streams: suppliers for food producers (chocolate nibs for baking, for example), wholesale to grocery stores and restaurants, as well as direct to consumer, via their website.
That variety of customer streams meant a wide variety of products and SKUs needed to be tracked. A further complication for inventory management is the fact that the products have a limited shelf life, so the cost of excess inventory is more than just a storage issue. It could result in a lot of expensive waste!
When Janet Poeschl, SVP of Supply Chain and Innovation, arrived at TCHO in 2016, she found several supply chain problems that were impacting the scalability of the business:
● Lack of stock—stockouts—occurring because of gaps in planning.
● Need to improve service levels without creating inventory waste.
● No automated Material Requirements Planning (MRP).
● No agility in the existing planning tool.
● Lack of bi-directional data streams from / to the existing NetSuite ERP and the planning tool, which resulted in manual work.
Eliminating stockouts with proactive planning
Customers had been telling TCHO that their service levels needed to improve, if they wanted to retain their business. However, the combination of needing fresh inventory on a product with a limited shelf life and fluctuating demand made it difficult to plan. The company was essentially reacting to customer demand, with production schedules only set a week or two in advance. As a result, stockouts became frequent and customers were getting annoyed.
Post implementation of DemandCaster TCHO has reduced stock outs of critical items by a factor of four. They have also reduced their finished goods' days of supply by 63%. On time in full (OTIF) shipments are also up 20%.
"DemandCaster has really helped facilitate more effective inventory management for our product families. We can look at our items and compare them to customer orders or what is forecasted so our plant operations can be more proactive with production instead of reactively responding to customer orders." – Janet Poeschl
Reducing manual work with bi-directional ERP integration
Knowing what raw materials to buy and when, particularly with a product that has a limited shelf life, is critical. A planning tool that could receive the data needed to make those buying decisions but couldn't produce the orders required for production wasn't helpful. It meant creating work orders manually, with all the concomitant possibilities of errors, to say nothing of a lack of timeliness.
With full integration to NetSuite ERP, this process is fully automated, relying on valuable demand data and historical patterns, to ensure that the right materials are purchased, on time.
On time delivery processes improved with better forecasting
While production at TCHO is based on 'master cases' for the sake of efficiency, 80% of the B2C orders via the website are in the form of individual bars or gift boxes. The result is that master cases need to be broken down to pull out those individual units to meet the 48 hour turnaround time. The ability to forecast these needs through demand planning is vital to ensure that those online orders can be met within the prescribed timeline.
In addition, being able to dig down to granular data to fine tune inventory planning on product lines that come in different varieties and combinations ensures that there isn't an overstock on one configuration as demand shifts to another.
With all of these issues to resolve, Ms. Peoschl needed more than a crystal ball to see the future for TCHO's inventory and demand planning. Visibility of data and analytical insights into what that data represented were key. The ability to easily see inventory levels and demand planning data allowed Janet to change production schedules when necessary, avoiding excess inventory on SKUs that weren't depleting as expected. This kind of agility only comes with transparency.
TCHO needed to implement a supply chain planning system that would resolve their issues and provide easy to view and understand data. That's exactly what they got: "With DemandCaster, it's like I can see the future. I can better anticipate what's coming next and as a result, take pre-emptive action." – Janet Poeschl.
To learn more about TCHO and their journey to supply chain planning success click here to read the full story