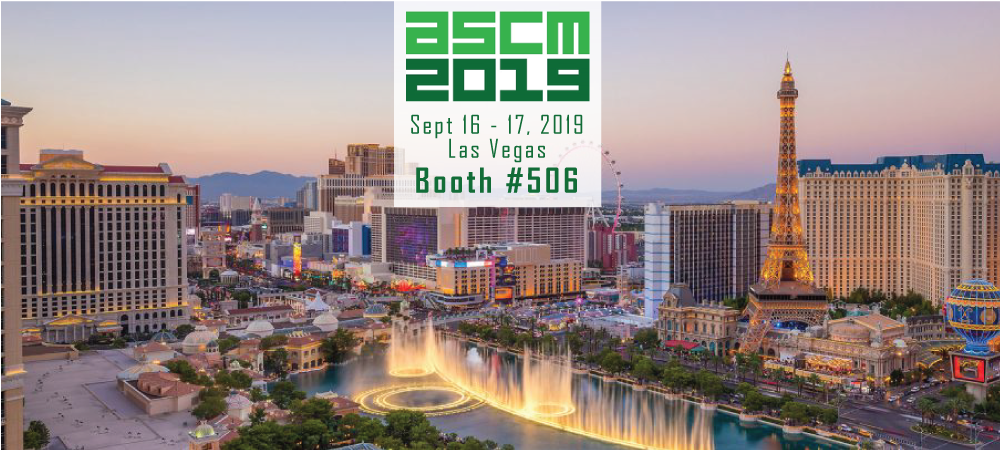 DemandCaster will be exhibiting at ASCM 2019, the inaugural event from the Association for Supply Chain Management (ASCM), the global leader in supply chain transformation, innovation, and leadership. The conference will take place September 16–18, 2019, at The Mirage in Las Vegas.
Built on the foundation of APICS certification and training, ASCM is the new, broader-reaching supply chain organization. As the organization's flagship conference, ASCM 2019 will enable attendees to expand their knowledge and skills to stay current with the accelerated pace of change in the supply chain. Speakers will discuss such topics as S&OP, inventory and materials management, robotics, IoT, and virtual reality.
"We are thrilled to participate in this key industry event that will be exploring the latest advancements in the supply chain sector," said Kristie Jones, head of marketing for DemandCaster. "Optimizing supply chain performance has never been more important for small and large companies alike, but great performance requires great planning. This event is a perfect opportunity for us to share DemandCaster with the ASCM attendees and demonstrate how we can help them transform supply chain planning into a driver of competitive advantage, growth, and profitability."
DemandCaster cloud-based supply chain planning software features powerful and intuitive capabilities that enable companies to enhance forecast accuracy, successfully orchestrate sales and operations planning, optimize inventory levels, and maximize operational efficiency. Built for seamless ERP integration, the solution delivers unprecedented levels of insight and uniquely enables a single system to handle forecasting, planning, and execution. Armed with DemandCaster, organizations—ranging in size and supply chain complexity—benefit from enhanced agility, organizational alignment, and supply chain visibility. We will demonstrate our software in the DemandCaster booth (#506) during exhibit hours.
Keynote speakers at the event will include CNN Worldwide host, Washington Post columnist, and best-selling author Fareed Zakaria and former lieutenant and first female F-14 Tomcat pilot Carey Lohrenz. Facility tours on offer include a 90-minute guided tour of Zappos.com and a walkthrough of Vegas Valley Winery's operations.
Whether you are looking to enhance your knowledge on a specific topic or learn more about the latest trends, ASCM 2019 will have something for everyone! We hope you'll attend and stop by Booth #506 to see DemandCaster in action.
Want a quick look at DemandCaster before we meet at ASCM? Take a peek at our product overview video, or reach out via contact us and we can arrange for an advance viewing of the power of DemandCaster.